Well-Equipped to Fulfill
All Your Hunting Needs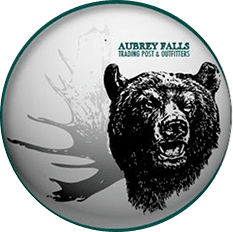 Great Canadian Moose Hunt
The Canadian Moose is a large animal weighing upwards of over 2000 pounds, with male bull antlers spanning almost 5 - 7 feet. Bagging one of these giants is a hunting quest that will keep you coming back year after year. During the 2014 hunt at Aubrey Falls Trading Post it yielded 7 Moose that season.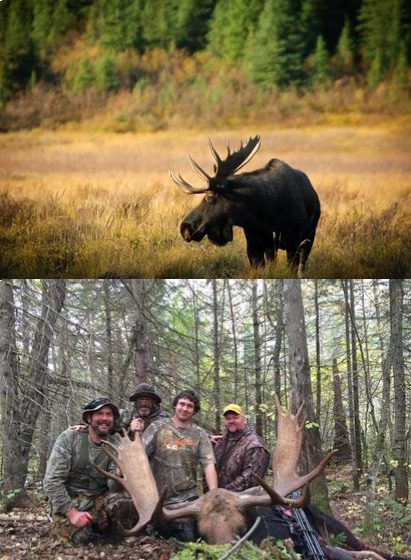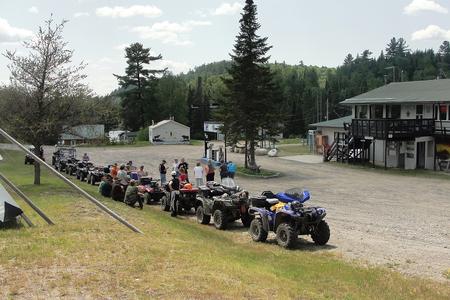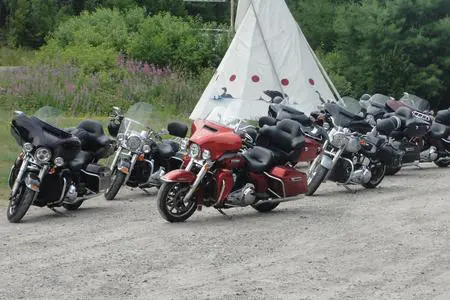 Bring your ATV to explore miles of trails or come up on a motorcycle for an adrenaline ride on the tail of the dragon highway 129!
Home of the Big Bucks, if you are looking for a trophy Buck, Algoma deer hunting can offer you that. We have seen large Bucks with upwards of 8 - 15 Does in their herd. We have been spotting deer in our area on a daily basis. Due to the large wolf population here, the deer are always on the move, roaming the forest in the daytime and feeding and bedding down in the meadows at night.
This season we have observed 8-point to 14-point Bucks in the Aubrey Falls area, some weighing upwards of 300 lbs. Don't miss the opportunity to bag your trophy Buck in our Algoma District.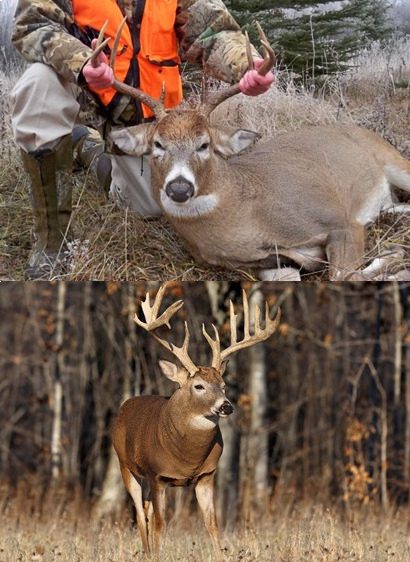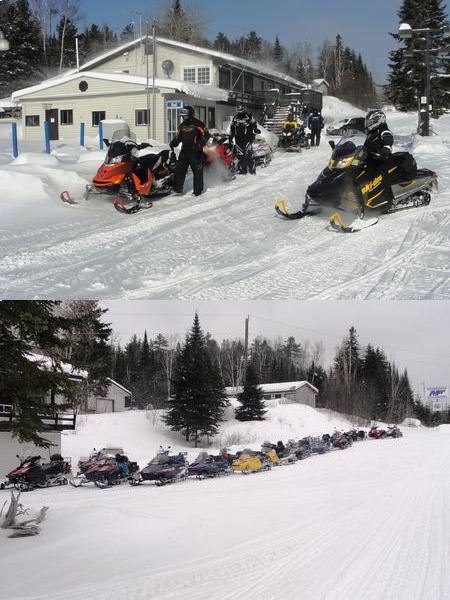 Aubrey Falls Trading Post will accommodate you on every hunt with lodging, homemade meals, gas (coming in Fall 2022), restaurant LLBO Fall 2022, store & gift shop. We look forward to providing you with a hunting experience you won't soon forget.
Moose Season 2022 Snowmobile
Reliable fuel (premium and regular). Great food. Comfortable, affordable lodging welcome Algoma OFSC, The ultimate adventure, with 2000 miles of groomed trails.
Aubrey Falls Trading Post snowmobile trail F is in our back yard... your adventure begins with us connecting you to the Northern Experience Tour 2-4 day run 742 kilometers. For up to date trail information, click on the OFSC picture or go to www.algomatrails.com.
(1) Calf tag available for this season